Netflix

3% BOT
A chatbot experience that gives you a taste of Netflix's new series "3%".
︎︎︎ OVERVIEW:
3% is a Brazilian dystopian thriller series on Netflix. The plot of the series is set in a distant future split into two very different societies, where young people compete to prove their worth and join the elite world of 3%. To do that, they need to complete a series of tests called "The Process", but only three percent of candidates succeed.

So to launch the series in Brazil, we thought: what if we could give Netflix fans a chance to experience what "The Process" could feel like if it was part of their lives? Introducing 3% Bot: a Facebook Messenger Bot that emulates what "The Process" would feel like if it was made on Facebook.

The chat works as a test for those who wonder if they would ever pass "The Process", and delivers a more personal experience with the show. To develop the Bot, we created over 100 original scripts with 5 questions each, so every time a user tries to go through "The Process", it feels fresh. To bring these scripts to life, we've developed more than 500 questions and over 40 reactions phrases to match possible users' answers. With this repertoire, the Bot was tough and diligent as interviews we see on the show, always putting pressure on the user and making them question themselves if they are right or wrong.

︎︎︎ RESULTS:
• 880.000 people participated;
• 48MM messages sent;
• Most people took the process at least 2 times. But there was this one person who tried to go through it 79 times.

︎︎︎ INVITATION FILM:
To kickoff the campaign, we've created an invitation video featuring Julia, a character from the series that works for The Process as a proctor.


︎︎︎ LANDING PAGE: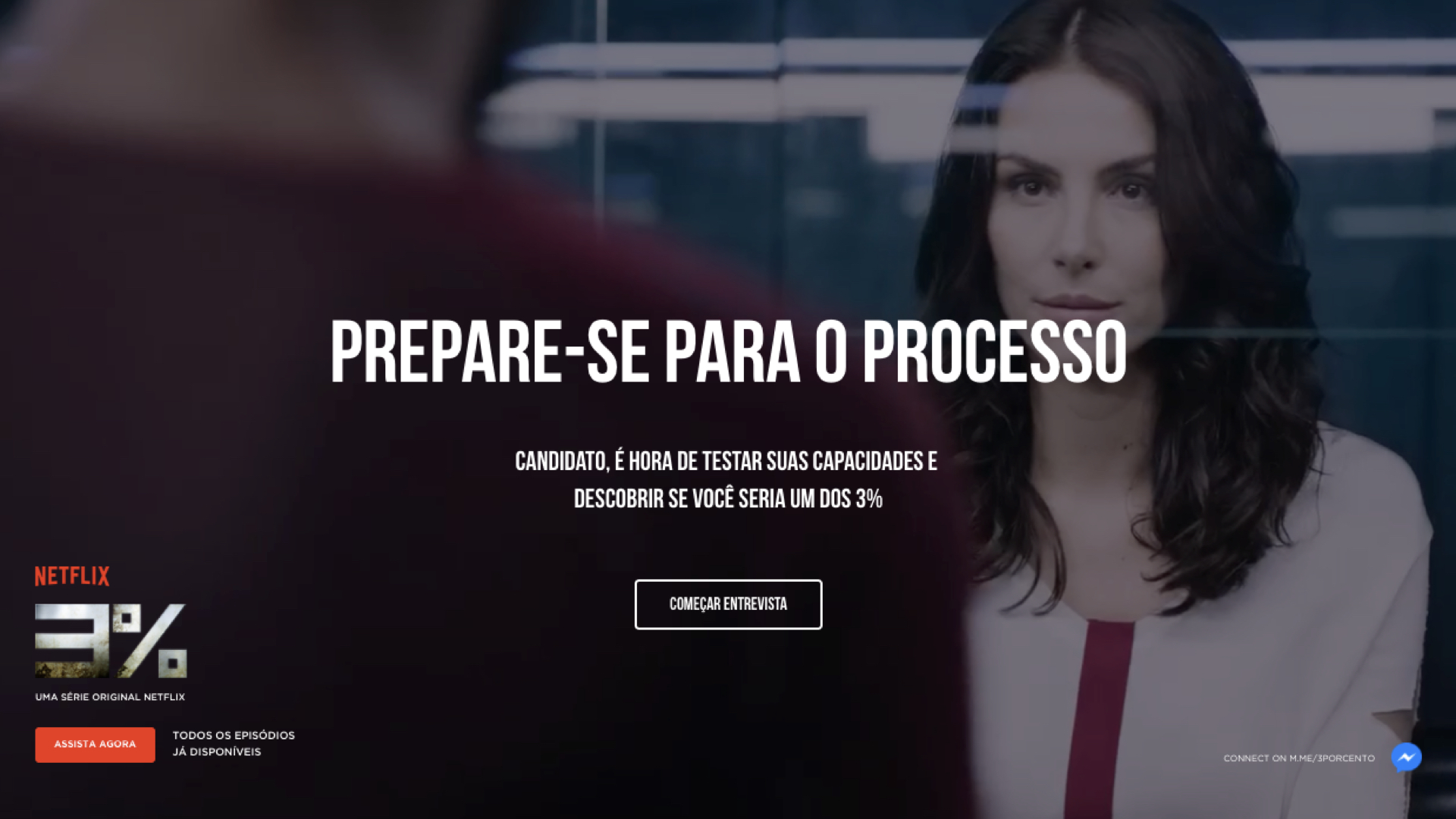 ︎︎︎ PROJECT INFO:

Brand: Netflix
Agency: CUBOCC
My role: Creative Director, Concept, Copywriter
Year: 2016
︎︎︎ TEAM:

CUBOCC & Facebook Creative Shop