YouTube

MESSAGES OF CHANGE
Turning fans' messages into music posters for the new YouTube Music campaign.
︎︎︎ OVERVIEW:
Japan has the second largest music market in the world, but 80% of its revenue is still originated from physical CD sales - which makes it one of the most challenging local industries for digital services. In this context, YouTube Music wanted to improve the industry's perception about the platform, and bring to life the brand's mission of giving everyone a voice and showing them the world.

So we decided to amplify the voice of those who matter the most in the music industry: the fans. In a partnership with Japanese band Suchmos to promote their new album on YouTube Music, we launched Messages Of Change: a campaign that turned passionate fans' messages into personalized music posters, in real time.

The best messages were turned into billboard ads and actual posters for the campaign, and were spread across the city - strategically covering areas that have been part of the band's history.

︎︎︎ RESULTS:
• 45 million impressions;
• +26% growth of Suchmos channel on YouTube;
• #2 on Billboard Chart in less than two weeks;
• 1000+ billboards and digital ads amplified the voice of fans;

︎︎︎ RECOGNITION:
2019 AD STARS — Shortlist (Interactive, Product & Service)
2019 AD STARS — Shortlist (Interactive Craft, Social Media)
2019 AD STARS — Shortlist (Use of Interactive, Use of Social)

︎︎︎ CASE STUDY:
︎︎︎ OOH: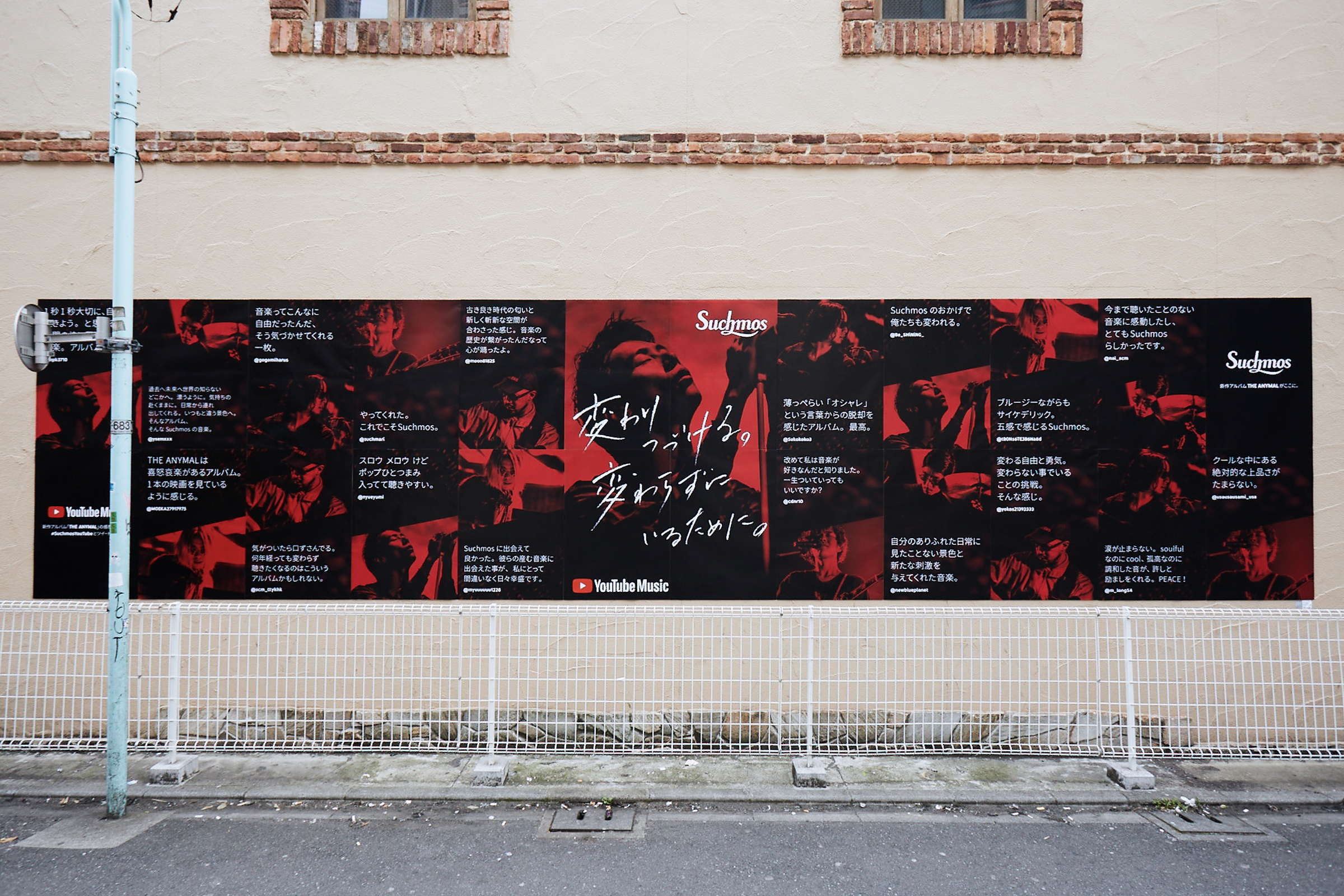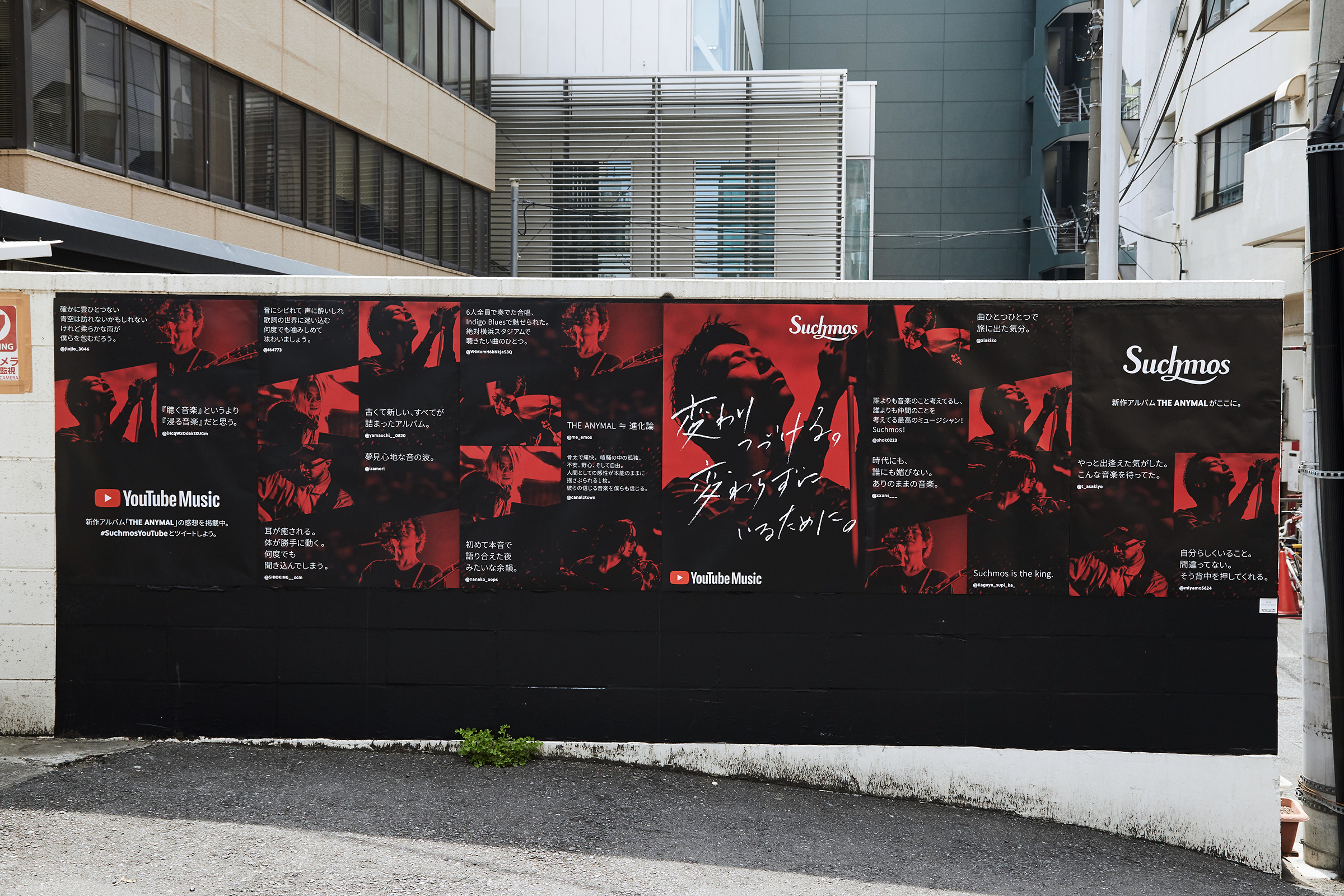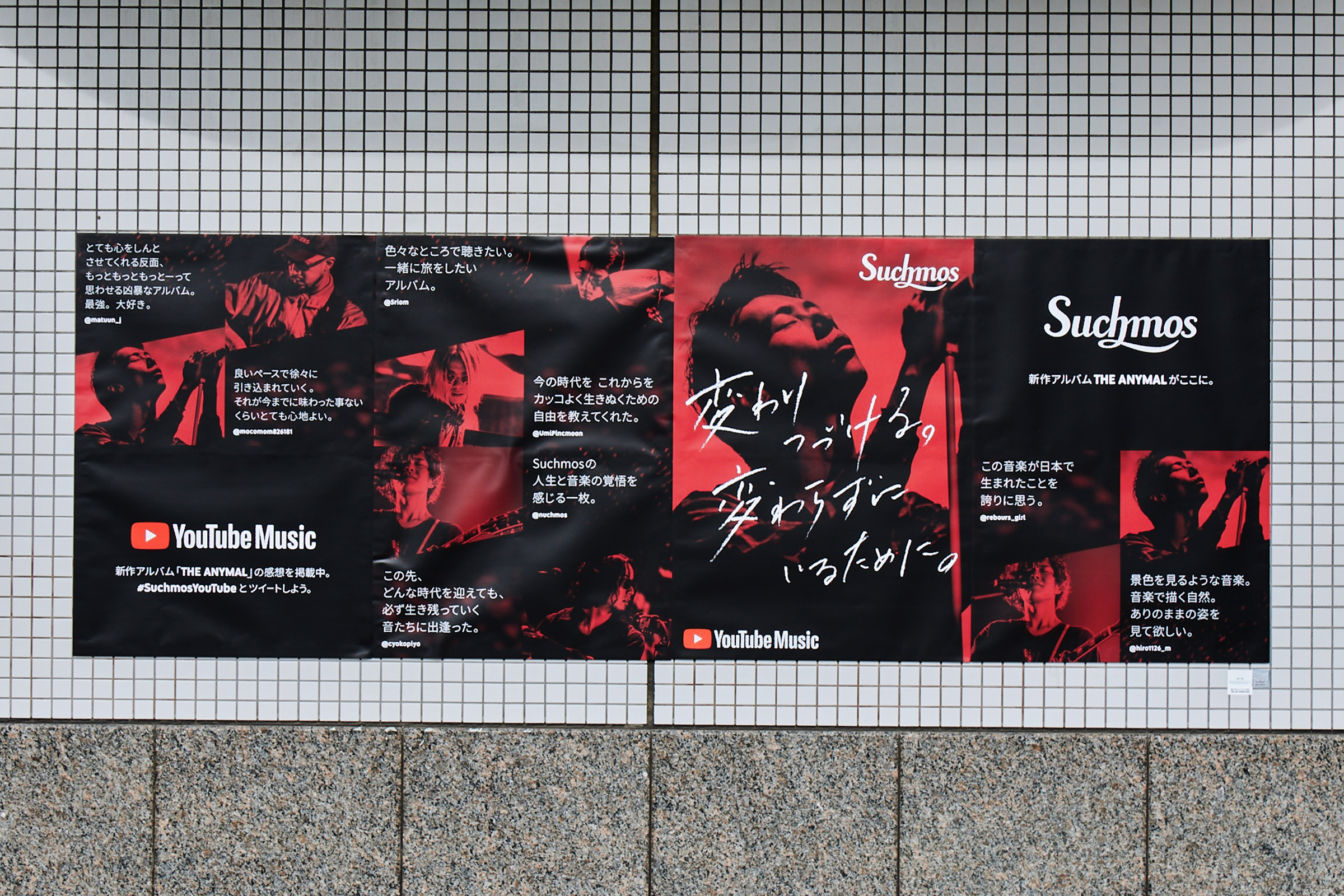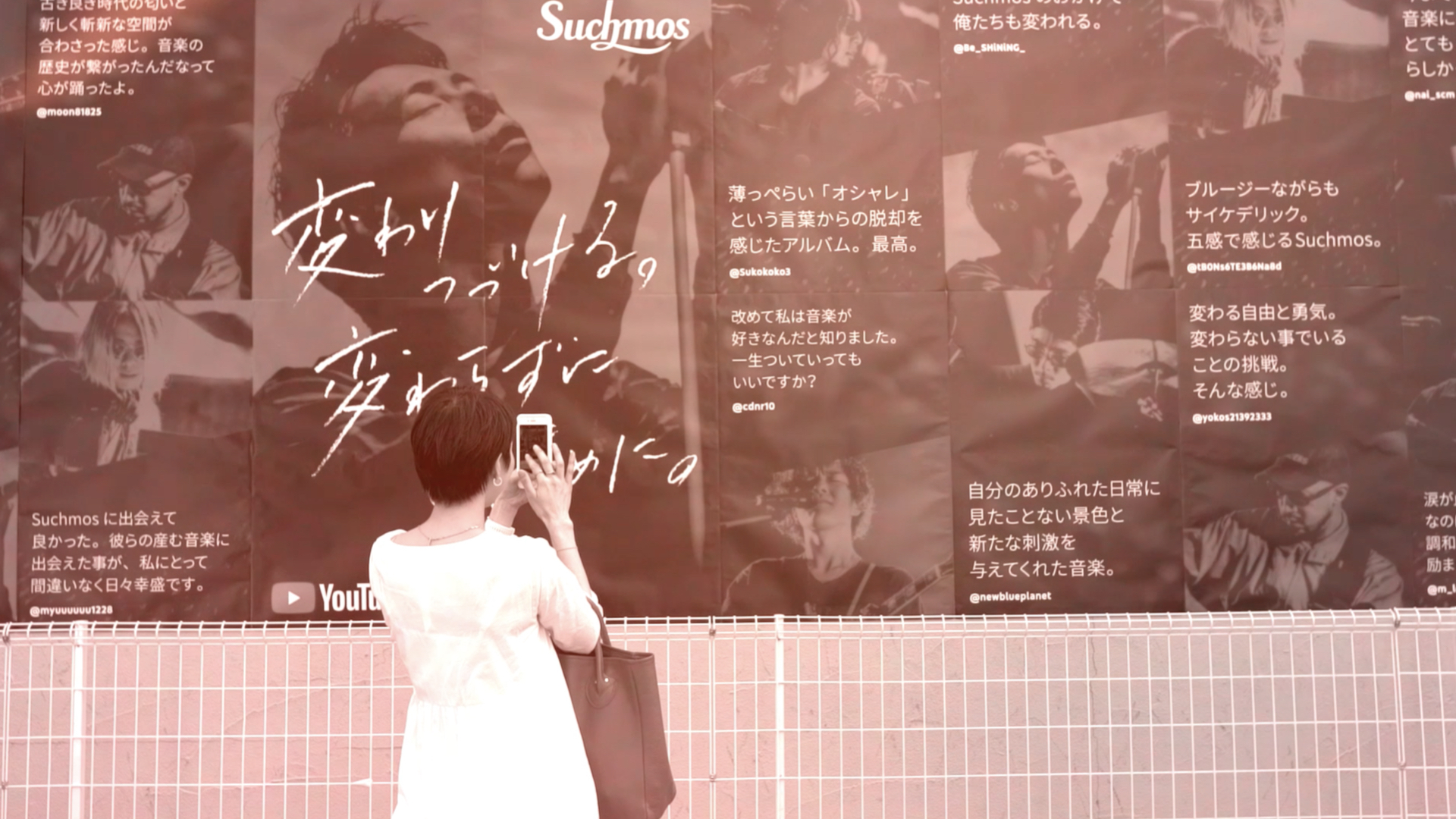 ︎︎︎ SOCIAL:

︎︎︎ TEASER:

︎︎︎ FAN MESSAGES:
︎︎︎ PROJECT INFO:

Brand: Nike
Agency: AKQA Tokyo
My role: Associate Creative Director, Concept
Year: 2019
︎︎︎ TEAM:

AKQA:
Creative Director: Felipe Galiano
Associate Creative Director: Daniel Busch
Senior Art Director: Mee Yee
Art Director: Cheryl Lee
Designer: Matteus Faria
CW: Rikiya Yamakawa
Motion Designer: Johnson Lim

CIVILTOKYO (Production Company, Design & Tech):
Designer: Takao Neko, Sosuke Sugiura
Engineering (Creative Tech): Fumio Yamamori