Nike
NTC Live
Staying active at home, together.
︎︎︎ OVERVIEW:
As a result of the COVID-19 outbreak, Nike Japan had to cancel multiple events, forcing a rethink of how to enable the vision of 'make sport a daily habit in Tokyo'. At a time when people were self-isolating, gyms were closed and regular exercise communities were difficult to access, this was a serious challenge. At its core, two major questions came to the forefront: how might we support the core audience to keep active while stuck at home? And how might we create the sense of community they lost due to quarantine restrictions?

To help answering those questions, we launched NTC Live: an Instagram and YouTube live-streamed series featuring master trainers, athletes and well-known local influencers giving live exercise and mindset tuition from a home setting.

Viewers across Japan were able to access live sessions focussed on boosting mood, working out in small spaces, and workouts under 20 minutes - as well as guidance on how to use the NTC App to work out at home To bring the sense of community to the experience, viewers were able to use commenting functions to contribute to a live Q&A, as well as cast their votes on upcoming topics and training sessions.
︎︎︎ RESULTS:
• The appetite from the market was clear with thousands of unique views recorded from the unprompted pilot episode alone.
• We used a test & learn approach and worked closely with the client to improve each episode based on learnings from previous sessions.
• In total, NTC Live has more than 6.8mm views across 15 videos.
•
YouTube Ads Leaderboard Japan 2020: #9
Ultimately, as the world came to a stand still, Nike Japan helped to keep athletes moving.
︎︎︎ HOW DID IT WORK:
EXAMPLE — EPISODE #4
In this episode, Nike master trainer Tomo is joined by Sara Takanashi - one of the most successful female ski jumpers to date - to workout together with the audience.


︎︎︎ BUMPER AD: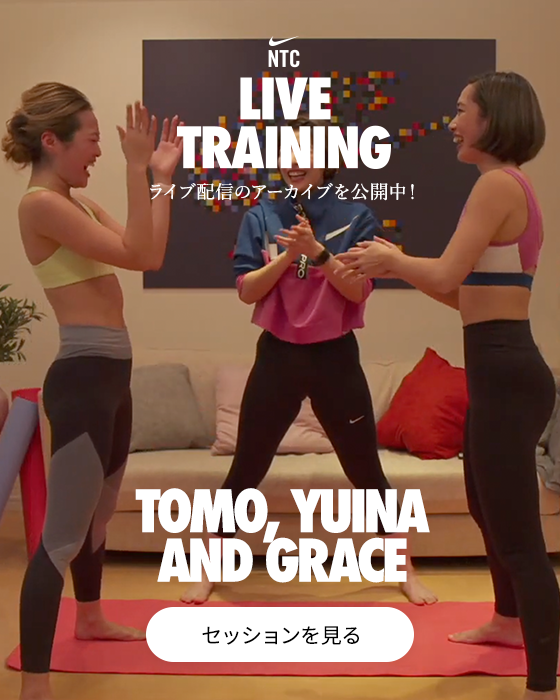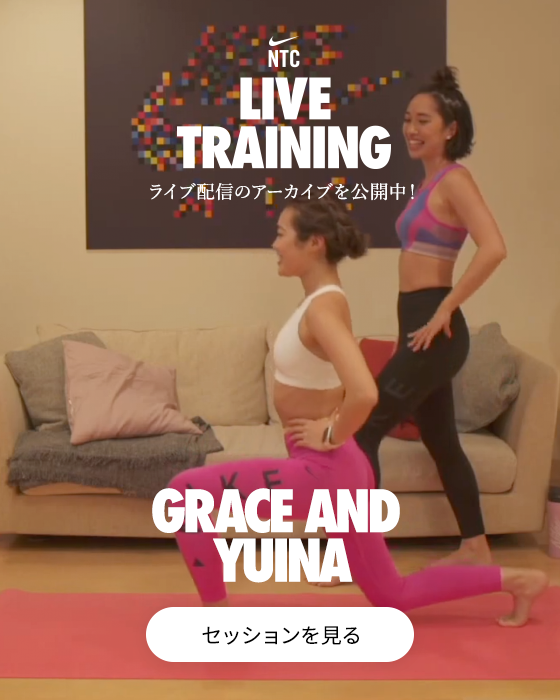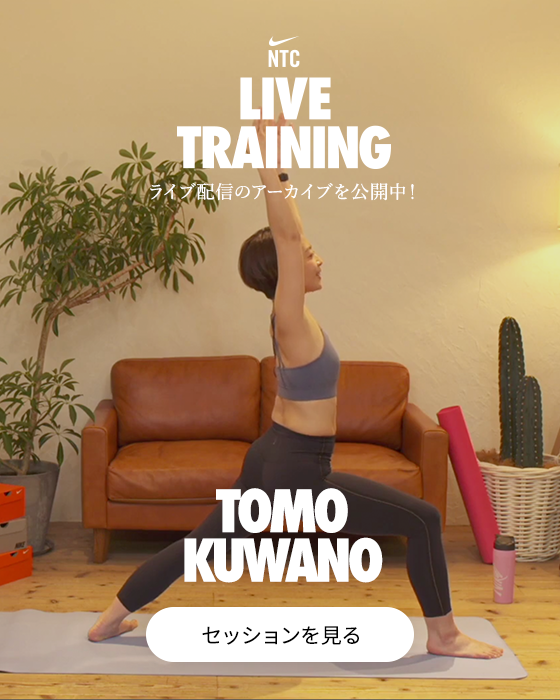 ︎︎︎ MONTHY, WEEKLY & DAILY SCHEDULE:
Our plan is in constant evolution to reflect the interactions with our audience.



︎︎︎SOCIAL: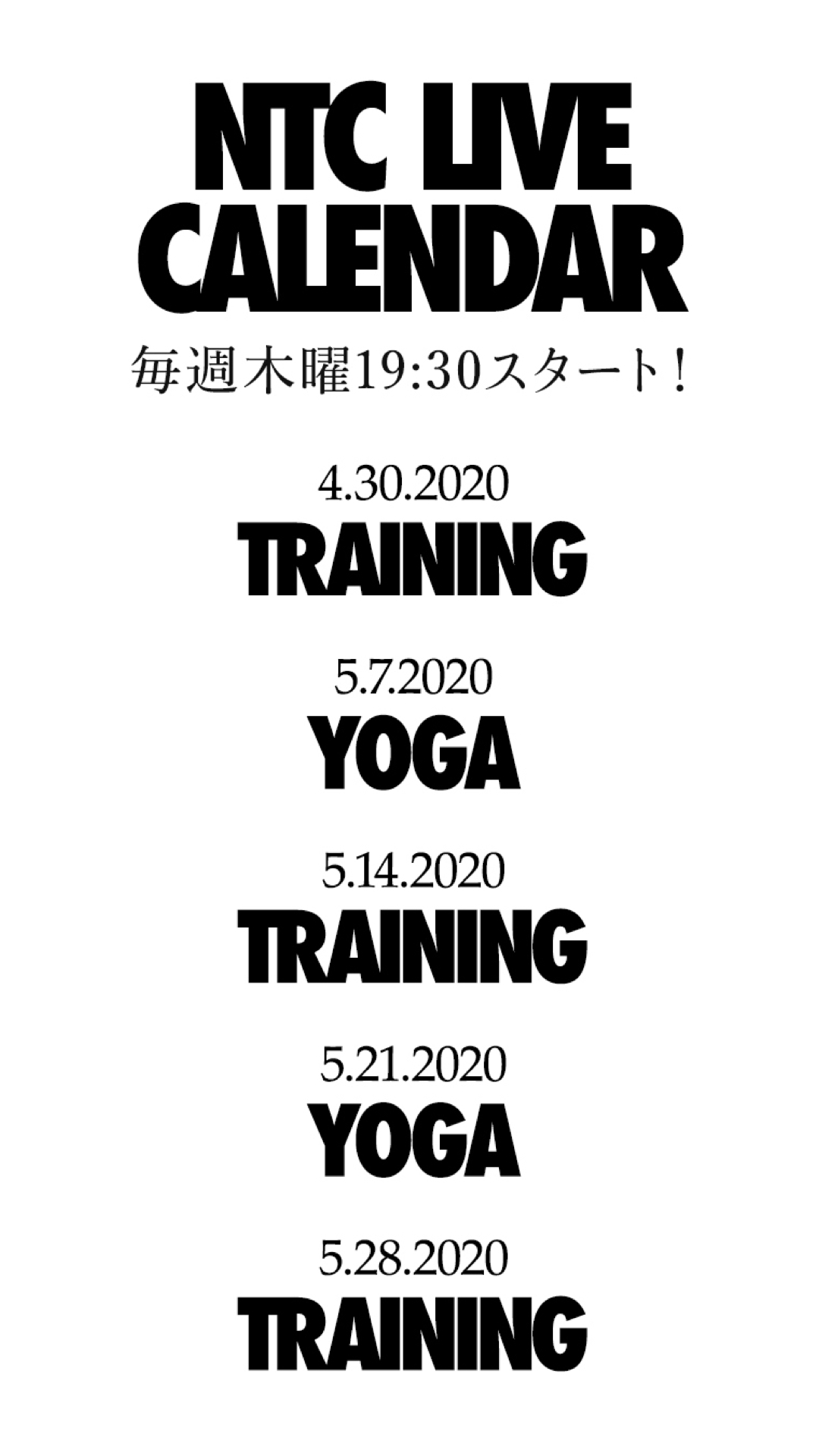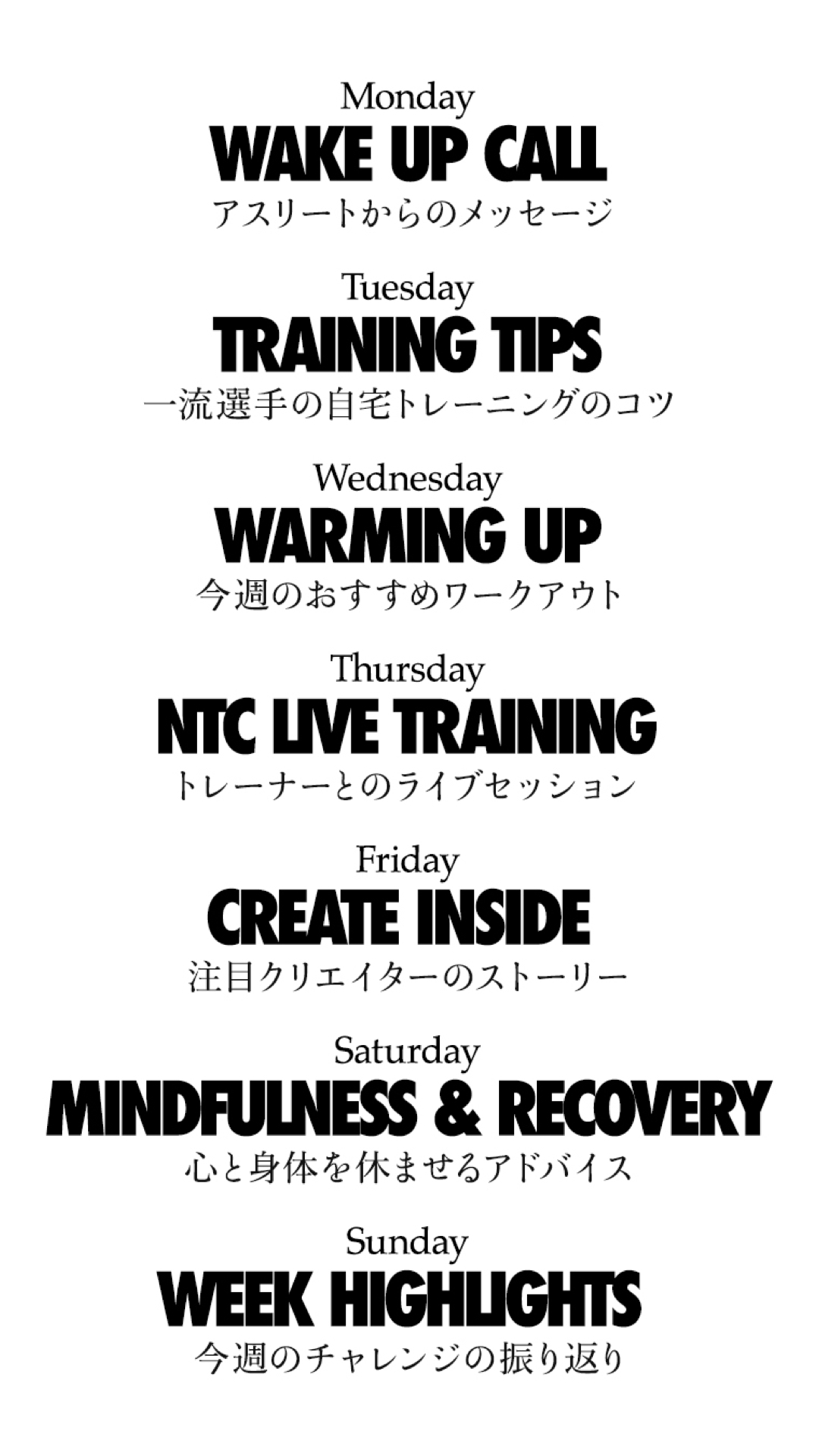 ︎︎︎ PROJECT INFO:

Brand: Nike
Agency: AKQA Tokyo
My role: Creative Director
Year: 2020
︎︎︎ TEAM:

Group Creative Director: Tim McDonell
Creative Director: Daniel Busch
Senior Designer & AD: Matteus Faria
Brand Editor: Shunsuke Mori
Motion Designer: Zack Chua
Producer: Kousuke Tamaki
Client Partner: Hideaki Hara

Production Company (Live Stream): JJP
Photographer: Satomi Yamauchi