Oakley

DREAMLAND VR

An immersive experience in the Megaramp with Bob Burnquist - that comes inside the brand's new skate shoe box.
︎︎︎ OVERVIEW:
To promote the launch of Oakley's first skate shoes with Bob Burnquist's signature, we created "Oakley Dreamland VR": an immersive VR experience of a drop in the Megaramp with Bob Burnquist.

The experience created allows people to discover the feeling of a complete drop in the gigantic ramp located in Bob's backyard.

To deliver the VR experience for everyone, we've developed a limited-edition cardboard VR that comes inside the product's box. The film is also available on YouTube 360º and in a 360º video on Facebook.

This project continues the global campaign "One Obsession", in which Oakley explores the place of obsession of each athlete.

︎︎︎ CASE STUDY:
︎︎︎ PRODUCT'S BOX:
Limited-edition with a cardboard VR attached.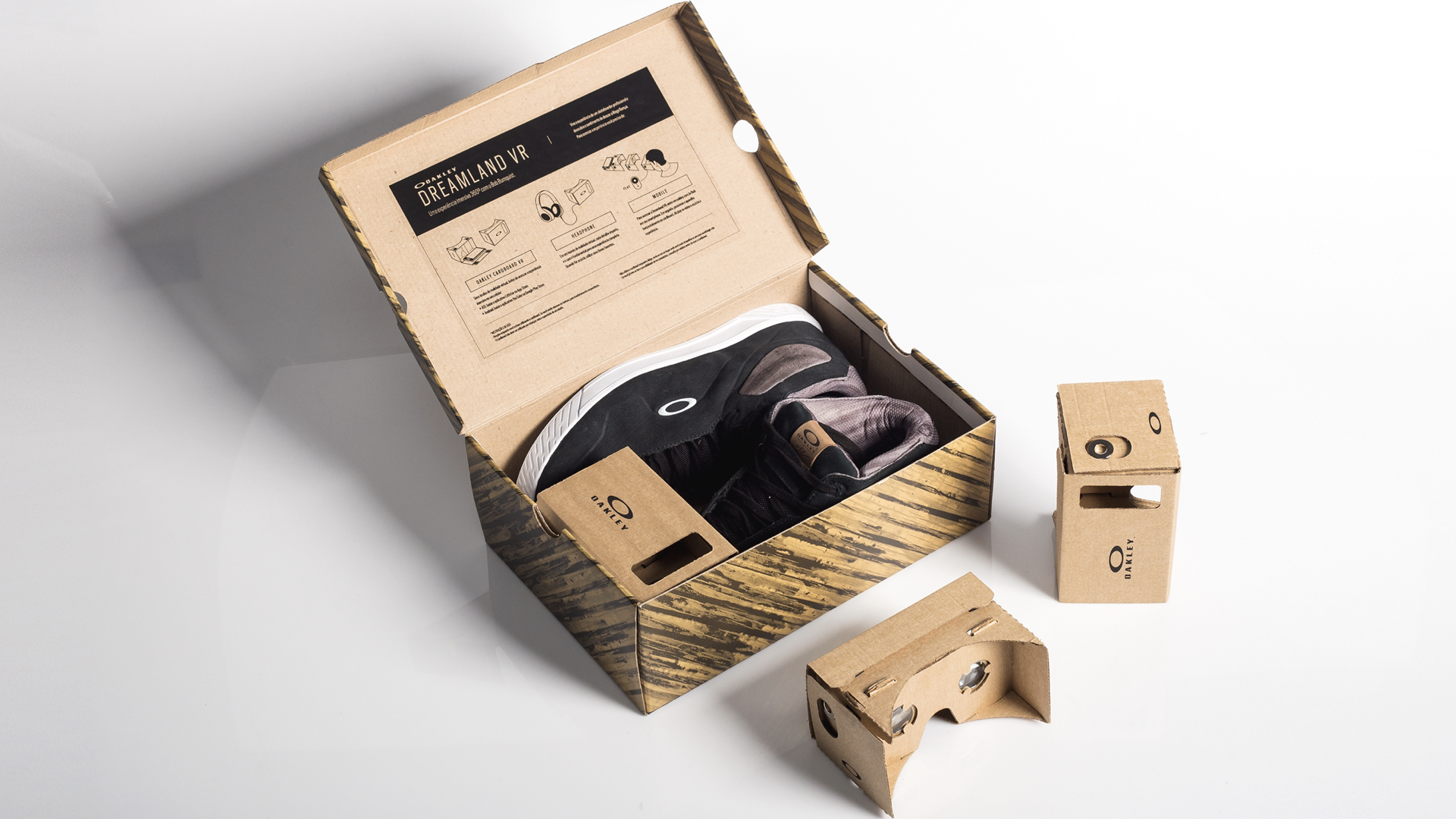 "Oakley Dreamland VR puts you in Burnquist's shoes"
Fast Company

"The limited edition Oakley cardboard VR turns packaging into a source of entertainment"
Contagious Magazine
︎︎︎ THE VR EXPERIENCE STYLEFRAMES: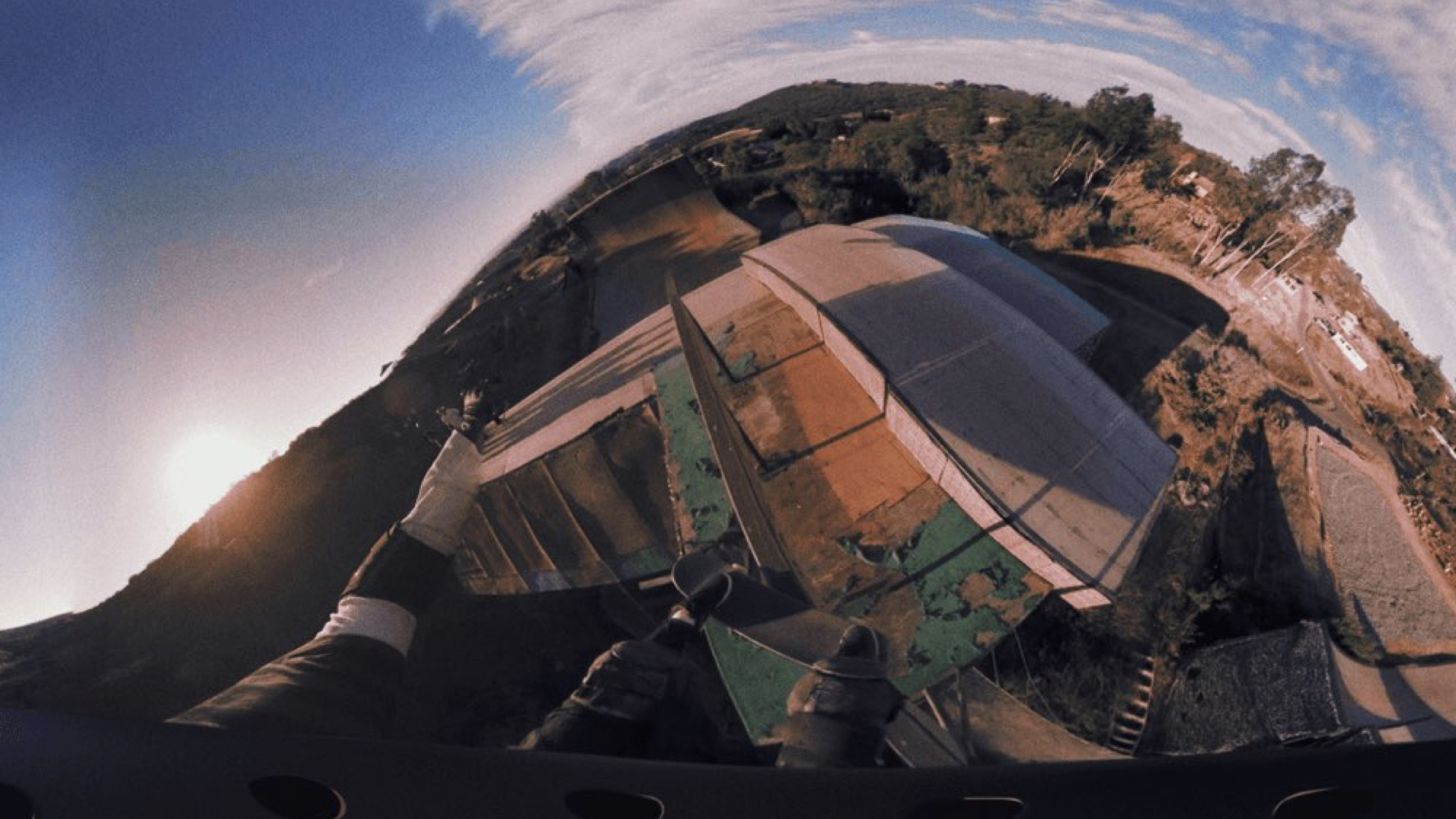 ︎︎︎ MOBILE:
︎︎︎ PRINT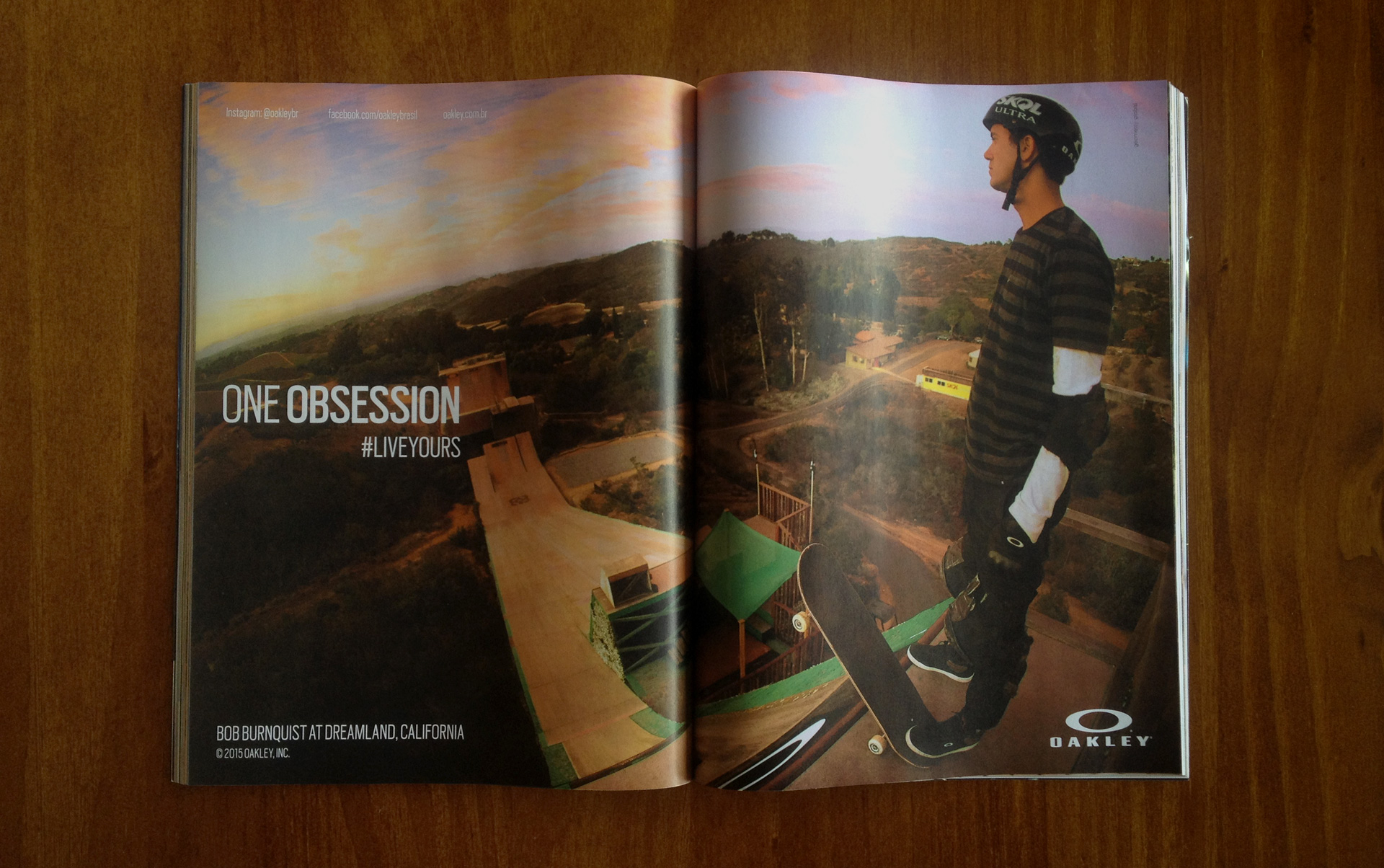 ︎︎︎ BEHIND THE SCENES: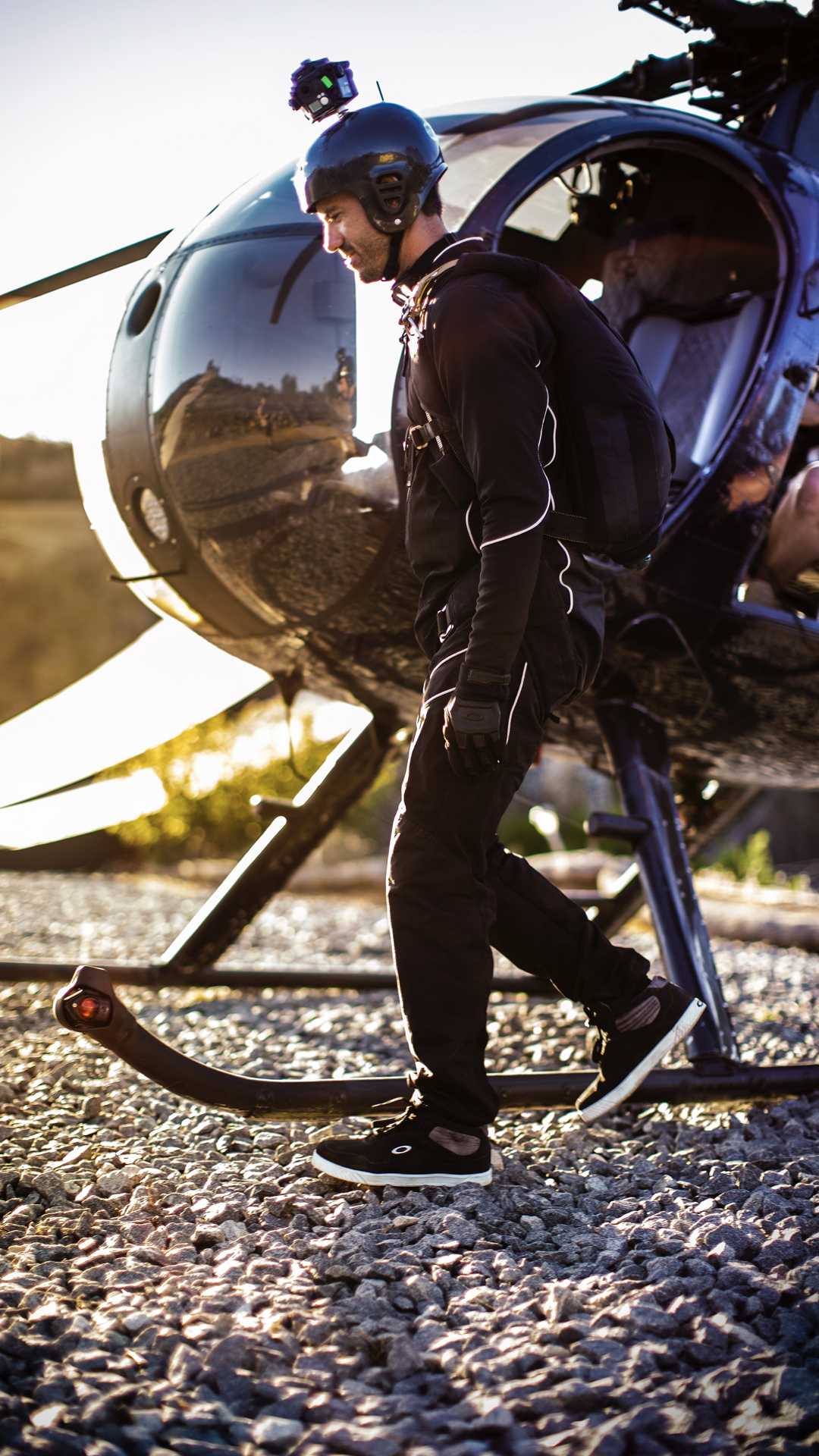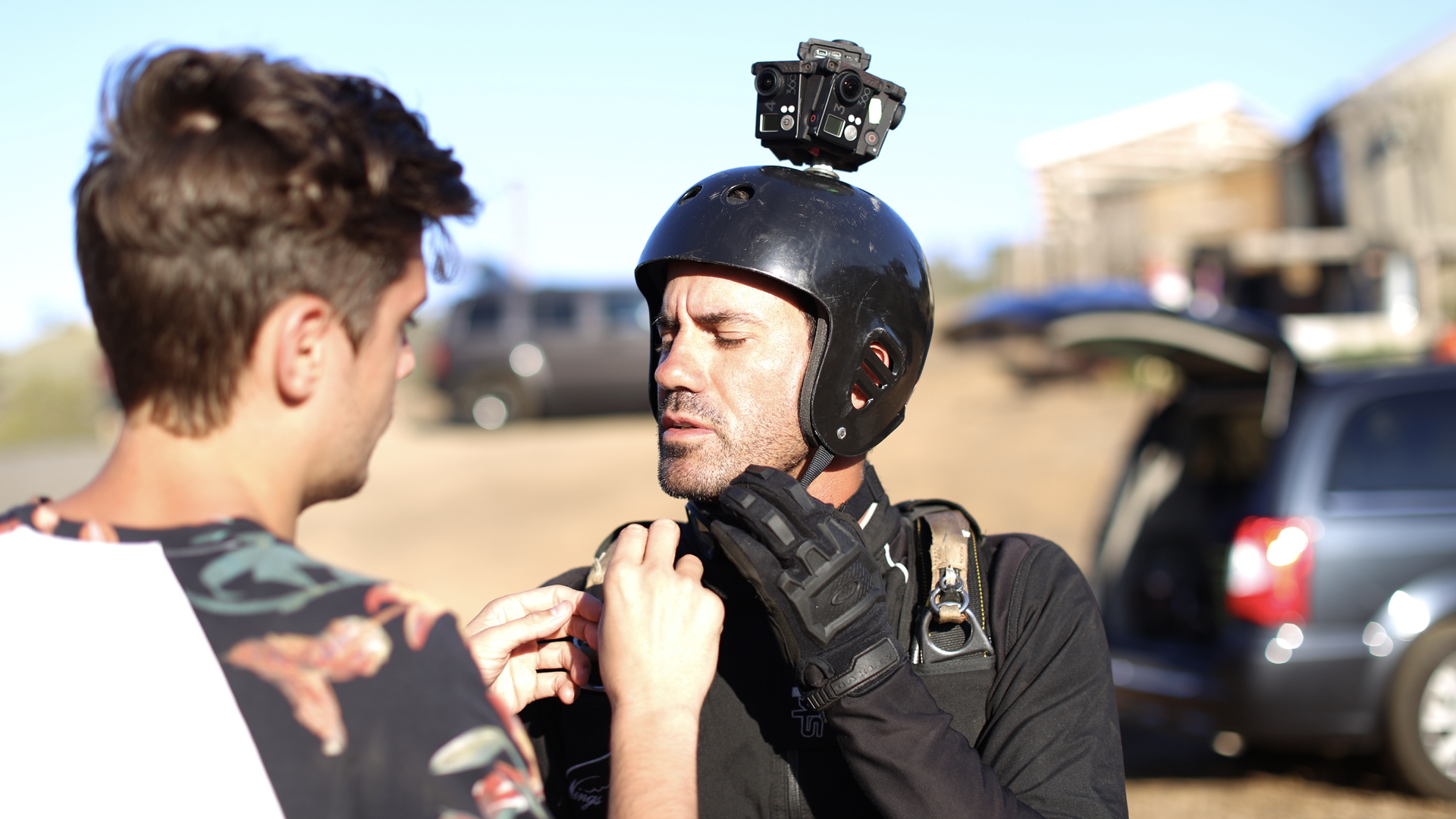 ︎︎︎ PROJECT INFO:

Brand: Oakley
Agency: CUBOCC
My role: Creative Director, Concept, Copywriter
Year: 2015
︎︎︎ TEAM:

AKQA:
CCO: Roberto Martini
Creative Director: Daniel Busch
Head Of Art: Nando Sperb
AD: Eduardo Macedo, Wenis Bonilha
AD Assistant: Cezar Arai
CW: Letícia Martines, Daniel Busch
Integrated Production Director: Luisa Martini

Santa Transmedia:
Film Director: Filipe Zapelini
Music and sound design: Combustion Studio
Photographer: Flavio Samelo